BMW R 1200 GS liquid-cooled "Wethead" (2013-2018) Maintenance Schedule and Service Intervals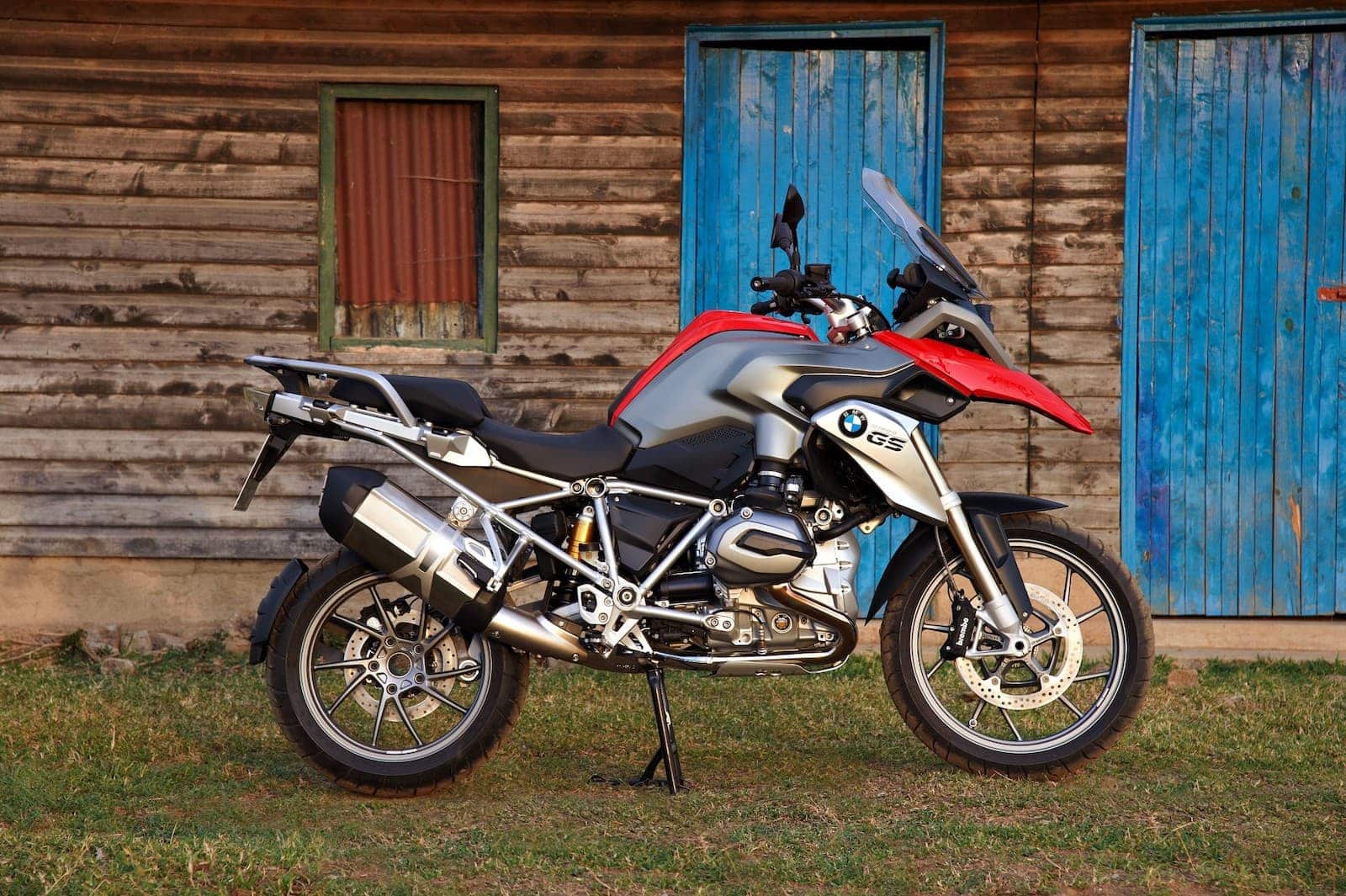 This is the maintenance schedule and service intervals for the third generation of BMW R 1200 GS, released in 2012 (GS) and 2013 (GSA) and made up to 2018 with the partially liquid-cooled engine known as the "Wethead" by enthusiasts, for its liquid cooling.
This also includes the maintenance schedule for the BMW R 1200 GS Adventure with the same "Wethead" engine, which was released for the 2014 model year.
This generation of R 1200 motors also had other names like "Waterhead" (which also refers to some Harley-Davidson or other car engines) or "Wasserboxer" (which also is a name given to some car engines). But not "Showerhead", which is just a Harley name.
Both bikes replaced the earlier DOHC "Camhead" models of R 1200 GS that were available between 2010 and 2013.
The engine in the BMW R 1200 GS is the same as in other bikes of the liquid-cooled R 1200 generation, like the BMW R 1200 RT (2014-2018).
The BMW R – GS is the motorcycle of the day (the 2020s). In thirty years from now, people will look back to the 2010s and 2020s and know that these were the days when sportbikes lost market share and adventure bikes took the reigns.
And the BMW R 1200 GS — along with a few other iconic bike lines like the Africa Twin and KTM Adventure — will be one of the most remembered motorcycles.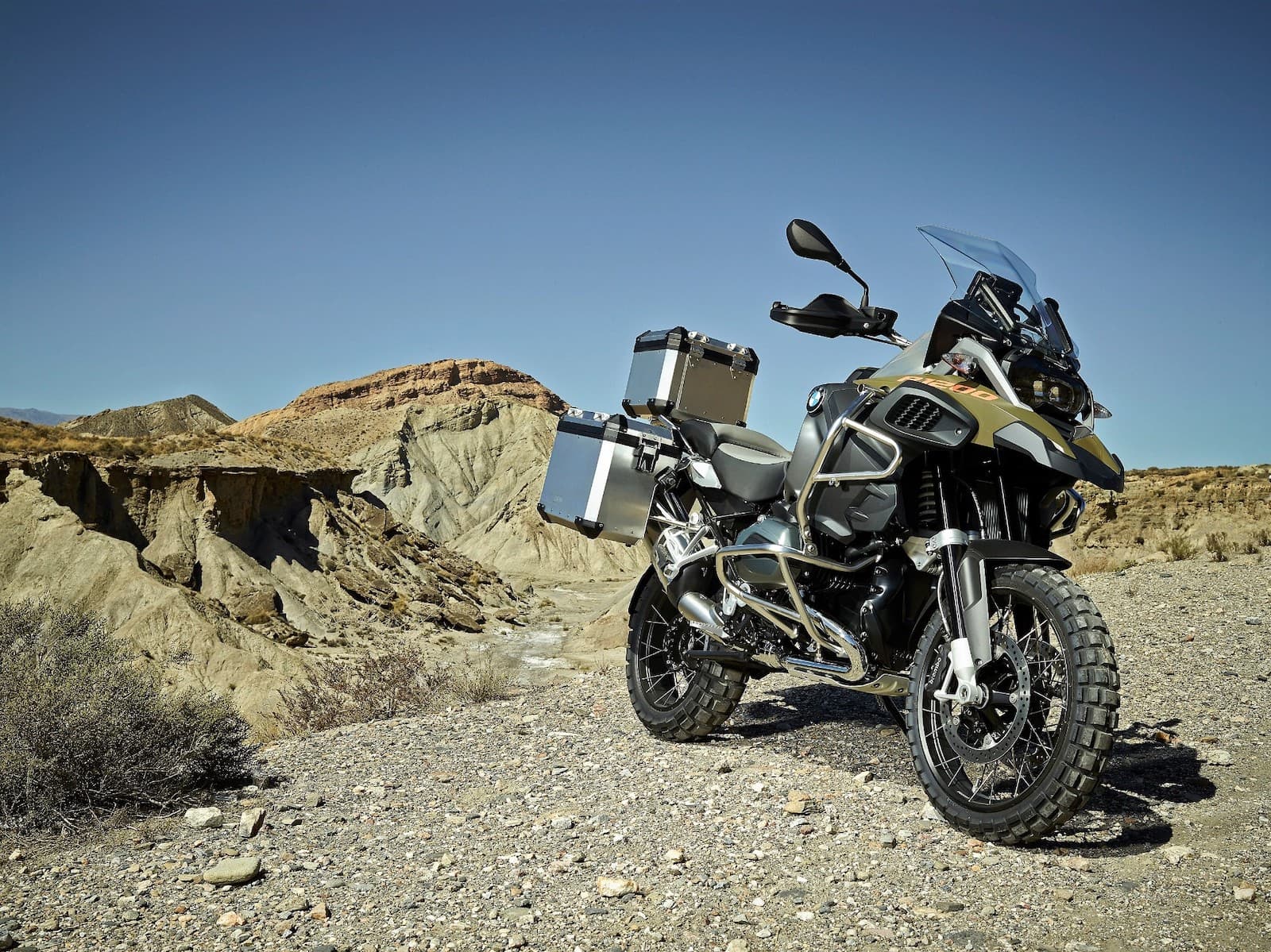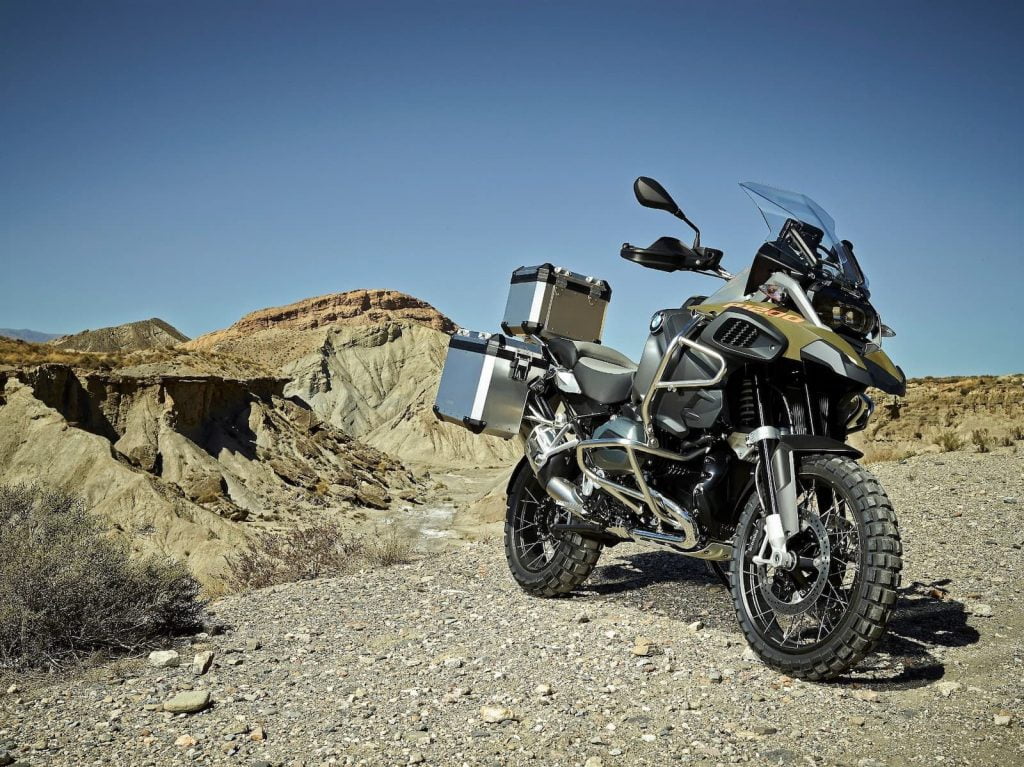 The "Wethead" R 1200 GS is still powered by a 1170cc DOHC boxer twin, just like the bike it replaces. But strategic water cooling (not full water cooling) means that it can run a higher compression ratio, allowing the engine to be tuned for 92 kW (125hp) peak, up from 82 kW (110 hp) peak. The "strategic" part of the water cooling system is that there only has to be a smaller radiator and there's less additional weight than there would be with a full water cooling system.
Maintenance for this generation DOHC/Wethead BMW is quite similar to that for other Wetheads of the same era, e.g. the BMW R 1200 RT, and R 1200 RS.
After the Wethead, BMW updated their motorcycle engine line to the ShiftCam designs of 2019+ with the BMW R 1250 GS.
This site has links for things like oil and spark plugs from which we earn a commission (which unfortunately nobody can save, not even us). If you appreciate this work, then please use those links. Thanks!
What you need to service your Liquid-Cooled BMW R 1200 GS
Servicing the "Wethead" BMW R 1200 GS is a little easier than servicing the air-cooled previous models in some ways. The valve clearance adjustment procedure has changed to a shim-and-bucket style, but it's also less frequent.
So here's what you need to service your big adventure bike.
| Part | BMW R 1200 GS (liquid-cooled) spec |
| --- | --- |
| Engine oil | The manual calls for "SAE 5W-40, API SL / JASO MA2" without additives, preferably BMW Motorrad oils from the dealer. A well-respected alternative is Castrol Power RS 5W-40. |
| Oil filter | BMW part number for the oil filter is 11427721779. The HF160RC is a drop-in replacement from Hiflofiltro. |
| Rear drive oil | Use a high-quality API GL-5 synthetic 75w-90 gear oil. BMW recommends Castrol 75W-90. |
| Spark plug | Standard spark plug is an NGK LMAR8D-J with an 0.8 mm gap. |
| Air filter | BMW part number for the air filter is 13727726799. The K&N BM-1113 is an aftermarket alternative. |
| Gear oil | BMW Synthetic gear oil part number is 83222445460. |
| Coolant | The manual doesn't mention what type, but get long-life BMW coolant from a dealer or online. |
| General lubricant | Use lithium soap-based grease to regularly lube external pivot points. |
| Brake fluid | Specified fluid must be DOT 4, e.g. Castrol DOT 4. |
| Brake pads (front) | Part number for front brake pads is 34118548028 (you need two pairs). An EBC alternative is FA630HH (double sintered, long-life). |
| Brake pads (rear) | Part number for rear brake pads is 34218562163. An EBC alternative is FA209/2HH (double sintered, long-life pads). |
| Bulbs | Bulb for both high and low beams is an H7 bulb (may or may not be LED). |
Maintenance parts for the liquid-cooled BMW R 1200 GS ("Wethead")
Maintenance schedule for the 2013-2018 BMW R 1200 GS "Wethead"
Below is the maintenance schedule for the BMW R 1200 GS "Wethead" made between 2013-2018.
This maintenance schedule is presented in an altered format from the manuals and various references, which have different checklists for different periods. The maintenance is consolidated into one table below. The "Dealer" items are at the bottom because not everyone has a BMW diagnostic system lying around in their toolkit.
A few improvements in the BMW "Wethead" 1200 design over the air-cooled designs (both "Camhead" and "Hexhead") from a maintenance perspective are
Valve service intervals are twice as wide! (Though you do have to also change coolant periodically)
There's no alternator belt
There's no longer a line item to synchronise the throttles
So — things do improve.
One interesting thing is that BMW doesn't mention changing the coolant. BMW uses a "permanent" (OAT or HOAT) antifreeze that isn't meant to be changed. Various dealers/mechanics still say you can change it every 3-4 years, though. Especially if you notice the level declining.
Notes on the schedule
Past the end of the maintenance schedule, keep following it in the pattern shown.
The break-in service is omitted below (it has already been done, and dealers usually do it on BMWs.)
Some of the items have to be done every 10000 km (e.g. change the oil), and some less frequently (e.g. change gearbox oil)
The maintenance schedule for many items follows a "per x years" or "x distance" schedule. Follow whichever comes first (e.g. if you have the bike for a year and don't put 10,000 km on it, change the oil anyway)
| '000 km | | 10 | 20 | 30 | 40 |
| --- | --- | --- | --- | --- | --- |
| '000 miles | Every X years | 6 | 12 | 18 | 24 |
| Change engine oil and filter (Castrol Power RS 5W40) | 1 | X | X | X | X |
| Change oil in rear bevel gears (Castrol 75W-90) | 2 | | X | | X |
| Check/Adjust valve clearance | | | X | | X |
| Replace spark plugs (LMAR8D-J) | | | X | | X |
| Replace air filter cartridge (BM-1113) | | | X | | X |
| Visually inspect hydraulic clutch system | 1 | X | X | X | X |
| Visually inspect brake pipes, brake hoses and connections | 1 | X | X | X | X |
| Check front brake pads and discs for wear | 1 | X | X | X | X |
| Check rear brake pads and discs for wear | 1 | X | X | X | X |
| Check brake fluid level, front and rear | | X | X | X | X |
| Change brake fluid, front and rear (Castrol DOT 4) | 1, then 2 | | | | |
| Check coolant level, top-up if necessary (BMW Coolant) | 1 | X | X | X | X |
| Check ease of movement of side and center stand | 1 | X | X | X | X |
| Check tyre pressures and tread depth | 1 | X | X | X | X |
| Check lights and signaling equipment | 1 | X | X | X | X |
| Function test, engine start suppression | 1 | X | X | X | X |
| Final inspection and roadworthiness check | 1 | X | X | X | X |
| (Spoke wheels) Check spoke tension, adjust if necessary | 1 | X | X | X | X |
| Check battery charge state | 1 | X | X | X | X |
| Dealer checks: | | | | | |
| Set service due date and countdown distance | | X | X | X | X |
| Perform vehicle test with BMW Motorrad diagnostic system | | X | X | X | X |
| Confirm BMW Service in on-board documentation | 1 | X | X | X | X |
BMW R 1200 GS liquid-cooled (2013-2018) maintenance schedule
About the 2013-2018 "Wethead" BMW R 1200 GS
The venerable BMW boxer engine has gone through a lot of minor changes in its long lifetime, but adding liquid cooling was a massive departure.
BMW geeks already get up in arms about what makes an "air-cooled" engine vs an "air/oil-cooled" engine and have strong delineation between "Airheads" and other motorcycles. (See here for a description of the different types of BMW engine — airheads, oilheads, hexheads, and so on.)
So adding liquid cooling was a big deal. But it was worth it.
By 2012, BMW had already sold 170,000 units of the R 1200 GS, amounting to over 20,000 a year. So yes, there are quite a few of these on the road. But a lot had evolved about the market. People, it turned out, aren't necessarily using their GS bikes for off-road runs, and many are using them just as much for highway adventures. European emissions regulations have become tighter. And of course the technological benchmark for motorcycles has increased.
So BMW made some significant changes to the 2013 model year R 1200 GS. These were:The engine. This is the biggest change.
The engine: The 2013-2018 BMW R 1200 GS got "precision cooling" that uses a small radiator, a scant 1.5L of coolant, and targeted piping to cool the hottest parts of the engine. This let BMW raise the compression ratio to 12.5:1 (up from 12:1), and raise peak power to 92 kW (up from 82 kW).
Along with more power, the new BMW R 1200 GS liquid-cooled engine also got improved reliability. Spark plug service intervals were already wider since the twin-cam version, and now valve inspection intervals are twice as wide (every 12000 mi / 20000 km). Valves also changed to shim-and-bucket style (slightly more fiddly to change).
While people think "liquid cooling = maintenance!", the maintenance schedule in the user's manual doesn't even mention changing the coolant. Just topping it up, if needed.
Ride-by-wire throttle and cruise control: The 2013 R 1200 GS received an electromotive throttle actuator. When you grab the throttle, you're turning against a sensor, which then translates to signals sent to the throttle. No more throttle cable to lubricate.
Ride modes, cruise control, and automatic stability control came as optional extras (that were frequently fitted).
Semi-active suspension: The new BMW R 1200 GS from 2013 got Electronic Suspension Adjustment (Dynamic ESA) that lets you change the suspension by pushing buttons rather than pulling out tools.
The "semi-active" adjustment means that the system watches vertical movenent of the front and rear wheels and adjusts damping automatically to match the situation. This is done via spring travel sensors in each wheel.
Then, in late 2013 BMW released the same engine for the BMW R 1200 GS Adventure (the so-called GSA).
The 2014+ R 1200 GS Adventure model got
A larger 30-litre tank
Two standard ride modes (more available via the Riding Mode Pro feature)
Standard ABS (with Enduro ABS available via a coding plug)
Different bodywork styling
More flywheel mass
More suspension travel (20mm front and rear), with 10mm more ground clearance
Enduro footrests
Engine protection
Plus many more options available ex-works.
Manual for the BMW R 1200 GS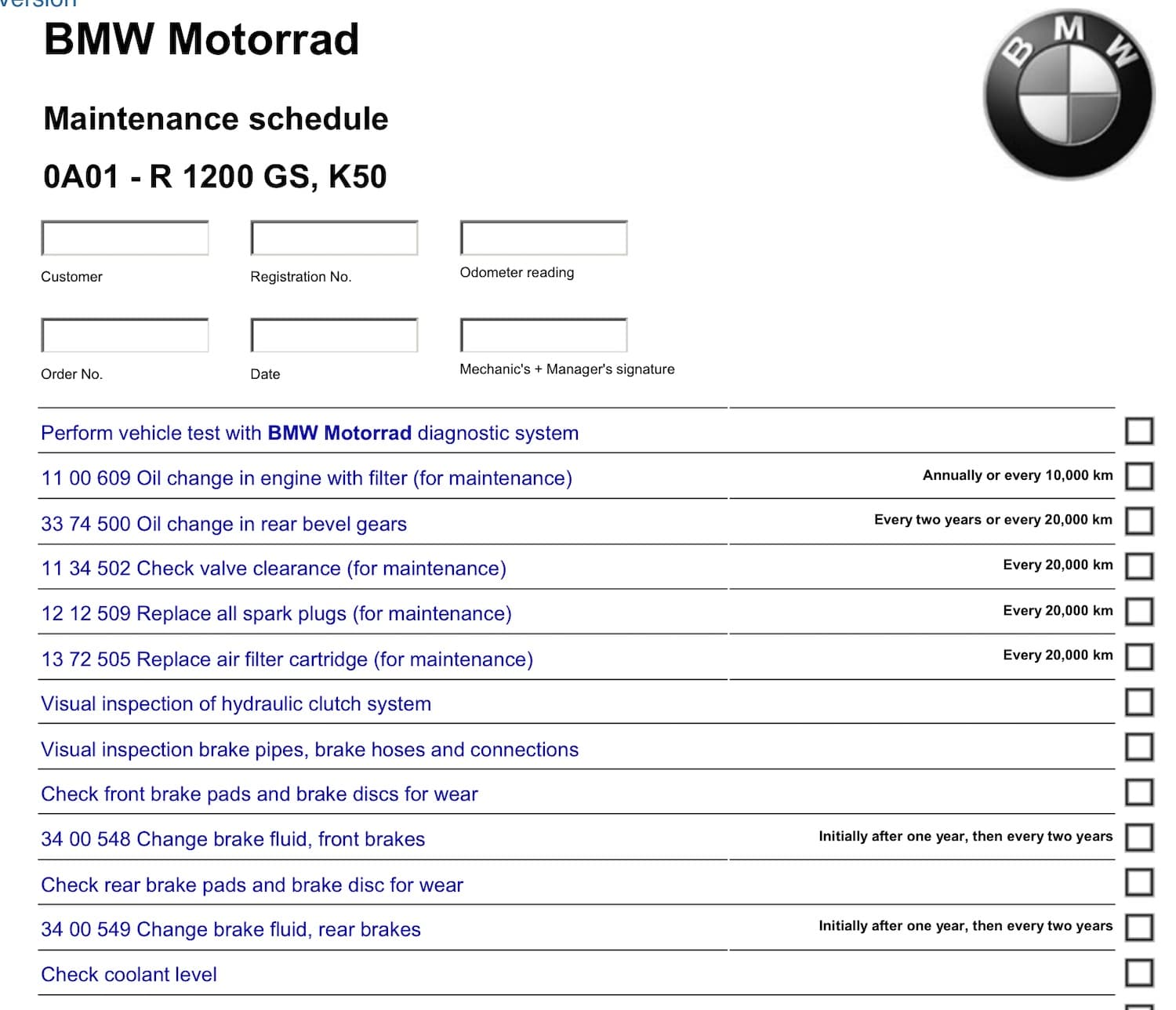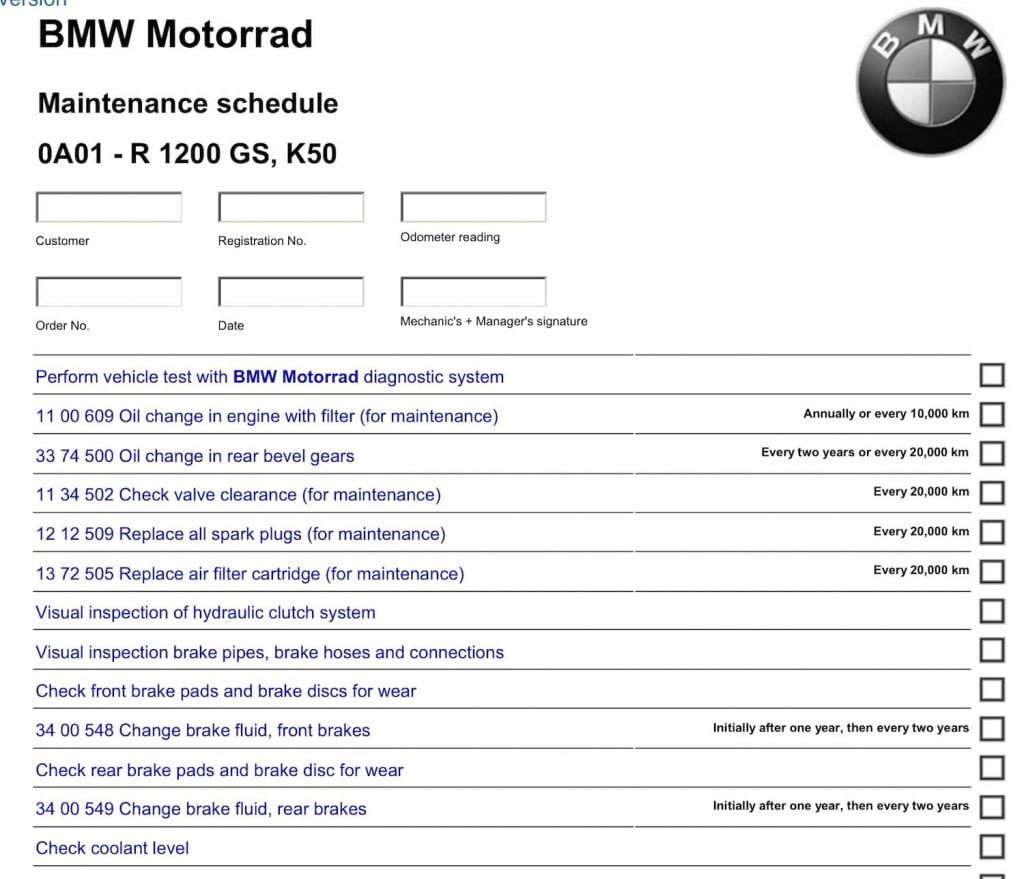 The above maintenance schedule was assembled from PDFs of checklists from dealers. You can get some of those from this website.