BMW F 900 R (2020+) Maintenance Schedule and Service Intervals
This is the maintenance schedule and service intervals for the BMW F 900 R, BMW's 2020+ standard/naked bike sport, sold alongside the F 900 XR.
The BMW F 900 R is powered by an 895cc parallel-twin with a 270-degree crank — the same engine that powers its adventure tourer sibling.
It makes the same 77 kW (103 hp) of power at 8500 rpm and is tuned for mid-range torque. Maintenance is much the same, though the F 900 R has fewer external pivot points to lube than the XR (e.g., you're less likely to have this bike with a centre stand… though you still might).
As a naked bike, the F 900 R sits alongside other premium middleweight nakeds like Yamaha's MT-09 and the Ducati Monster. But what's interesting is that the F 900 R is available from a competitively low price, despite BMW's premium brand. Middleweights are where it's at!
The F 900 R's engine is liquid-cooled and has a chain drive, like the long-standing F 800 R that it replaced. (But no belt-drive options like on the F 800 ST and so on.)
This site has links for things like oil and spark plugs from which we earn a commission (which unfortunately nobody can save, not even us). If you appreciate this work, then please use those links. Thanks!
BMW F 900 R Service Intervals
Basically, the service intervals for the BMW F 900 R are as follows:
Every 6000 mi / 10000 km or annually: Change the oil/filter and check everything.
Every year: Do the BMW standard annual service (a long checklist of items). Do this irrespective of distance.
Every 12000 mi / 20000 km: Check the valve clearances, and replace spark plugs and air filter
Every 18000 mi / 30000 km: Change the oil in the forks
This is aside from keeping other fluids (brake fluid, coolant) up to date.
What you need to service the BMW F 900 R
Servicing a BMW F 900 R is within the ability of the home mechanic (maybe after it's out of warranty anyway… but it's your call!). It's a naked bike and the work is not complex, especially for oil changes.
Aside from basic motorcycle maintenance tools, you need the following items to do a service on your BMW F 900R.
| Part | BMW F 900 R spec |
| --- | --- |
| Oil | BMW recommends SAE 5W-40, API SL / ASO MA2, without additives (e.g. molybdenum-based) as "they can attack coated components of the engine". BMW recommends BMW Motorrad ADVANTEC Ultimate oil. Castrol Power RS 5W-40 is an alternative. |
| Oil filter | The oil filter for a F 900 R is a Mahle type and is equivalent to part number HF164. |
| Air filter | The K&N part for the air filter is BM-8518. There are also air filters from Sprint and DNA that are more affordable than OEM but they're less available. |
| Coolant | Use BMW coolant, which is ethylene glycol-based and a long-life formula. Make sure to dilute it with distilled water you get from a local hardware store. |
| Spark plug | The manual calls for an NGK LMAR9J-9E spark plug, which is specific to BMW Motorrad and a bit hard to find online. |
| Chain maintenance | Keep your chain lubricated and clean! A product called Motul chain paste is quite popular, easy to carry, and mess-free. |
| Keyless fob battery | Always good to carry a spare… annoying when they run out. CR2032, cheap for a pack of four. |
| Brake fluid | Use only DOT 4 brake fluid like Castrol DOT 4. |
| Grease | Grease external pivot points with lithium soap-based grease. |
BMW F 900 R motorcycle maintenance parts
Maintenance schedule for the BMW F 900 R
Below is the full maintenance schedule for the BMW F 900 R. This was copied from the manual (you can see a pic of it below), and formatted slightly to fit the screen.
Notes:
You have to do the "Standard service scope" every year. It's one line-item in the schedule, but the full service scope is below.
Valve clearance intervals are every 20000 km / 12000 miles and it should be a not-too-difficult job considering there's just two cylinders.
The below maintenance schedule is cut short to avoid repetition. Keep following it in the pattern shown.
| x1000 km | 0.5-1.2 | 10 | 20 | 30 | 40 | |
| --- | --- | --- | --- | --- | --- | --- |
| x1000 mi | 0.3-0.75 | 6 | 12 | 18 | 24 | Notes |
| BMW Running-in check | X | | | | | |
| BMW Service Annual Service (see below) | | | | | | Every 12 months |
| Engine oil change, with filter (BMW Motorrad ADVANTEC Ultimate, HF164) | X | X | X | X | X | Every 12 months |
| Check valve clearances | | | X | | X | |
| Replace all spark plugs (LMAR9J-9E) | | | X | | X | |
| Replace air filter insert (BM-8518) | | | X | | X | |
| Oil change in the telescopic forks | | | | X | | |
| Change brake fluid, entire system (Castrol DOT 4) | | | | | | After 12 months, then then every 24 months |
BMW F 900 R simplified maintenance schedule
Standard Annual service ("Standard service scope") for the BMW F 900 R
Below is the "standard service scope" as mentioned in the manual, to be performed at run-in and then annually, regardless of distance.
I've marked things that dealers do with a "D".
BMW F 900 R standard service items
Check coolant level (BMW Coolant to top up)
Check/adjust clutch play
Check front brake pads and brake discs for wear
Check rear brake pads and brake disc for wear
Check brake-fluid level, front and rear (Castrol DOT 4)
Visually inspect the brake lines, brake hoses and connections
Check tyre pressures and tread depth
Check and lubricate chain drive (Motul chain paste)
Check side stand's ease of movement (lithium soap-based grease)
Check ease of movement of the centre stand (lithium soap-based grease)
Check steering-head bearing
Check the lights and signalling equipment
Function test, engine start suppression
Final inspection and check for road safety
Check battery charge state
[D] Perform vehicle test with BMW Motorrad diagnostic system
[D] Set service-due date and service countdown distance
[D] Confirm BMW service in on-board literature
BMW F 900 R standard service items
Tyre sizes and pressures for the BMW F 900 R
Below are the tyre size specs and recommended tyre pressures for the BMW F 900 R.
| Wheel | Tyre size | Tyre pressure (cold) |
| --- | --- | --- |
| Front | 120/70 ZR 17 | 2.5 bar (36 psi) |
| Rear | 180/55 ZR 17 | 2.9 bar (42 psi) |
Tyres and tyre pressures for the BMW F 900 R
About the BMW F 900 R
The BMW F 900 R is a standard/naked type motorcycle from BMW. It sits in between several other standards/naked bikes from the brand. It's not a lazy country bike, like the air/oil-cooled R nineT range, nor is it a fire-breathing sport bike like the BMW S 1000 R. It's closer to the latter, but a more sedate version.
The BMW F 900 R in most markets comes with a ton of options, including specs all the way up to cruise control and dynamic suspension.
But the engine of the F 900 R is where you're likely paying attention. It's a lively, low-maintenance engine that is in that perfect sweet spot of power for a middleweight naked that you can really use on the streets — somewhere between 90 and 120 hp.
The 895 cc parallel-twin makes 77 kW (103 hp) per the manual and doesn't rev to the moon to get there — peak torque comes on at 6500 rpm, with most of that being available much lower.
And the motor has just enough rumbly character to remind you that you're on a motorcycle — the 270-degree crankshaft gives it that slight lump/rasp that is quite different to the older parallel twins, which tried to mimic the sound and feel of the boxer twin.
In some ways, the BMW F 900 R took over from the Husqvarna Nuda 900 that BMW made around a decade prior. The Nuda 900 was a livelier, higher-spec, and sportier BMW F 800 R. BMW has taken it one step further with the F 900 R, with a much more character-ful engine.
In stock form, the BMW F 900 R is quite muted, and doesn't have the same aggressive character as the S 1000 R with its often factory-fitted Akrapovič cans.
The BMW F 900 R's engine a long-stroke twin that makes torque from down low. It's powerful, but not overwhelming, the kind of engine that'll easily take you to 150 km/h and eventually up to over 200 km/h — but this isn't a bike you'd take to the drag strip or even keep at freeway speeds for TOO long (without a windshield of some kind). At least you can get cruise control on it (in most markets).
Even though the BMW F 900 R is lighter than the F 900 XR and shares the same engine, it's marginally slower as doesn't have the aerodynamic benefits. That's the disadvantage of a naked bike — when doing highway speeds or a quarter-mile, anyway.
The F 900 platform is somewhat unique in the middleweight naked category. The only other parallel twins (at time of launch) were in the MT-07 and Tuono 660, and both of those are smaller motorcycles. There's the Yamaha triple, and the F900 is not quite as rev-happy as that.
There's also the Ducati Monster 821 or the new-for-2021 Ducati Monster with the 937cc engine, but that's a V-twin — again, another kettle of fish.
What's really tantalising about the F 900 R is that it's not expensive. You don't pay an exorbitant fee just for the marque. So, the F 900 R is actually cheaper in base trim in many markets than its direct competitors.
Things get more complicated when you add in optional Dynamic ESA to the F 900 R and electronic suspension to the alternatives, too — but still, the BMW pricing is very competitive.
Reference Screenshots from the Manual for the BMW F 900 R
The above came from the manual for the 2021 BMW F 900 R. You can see a screenshot below.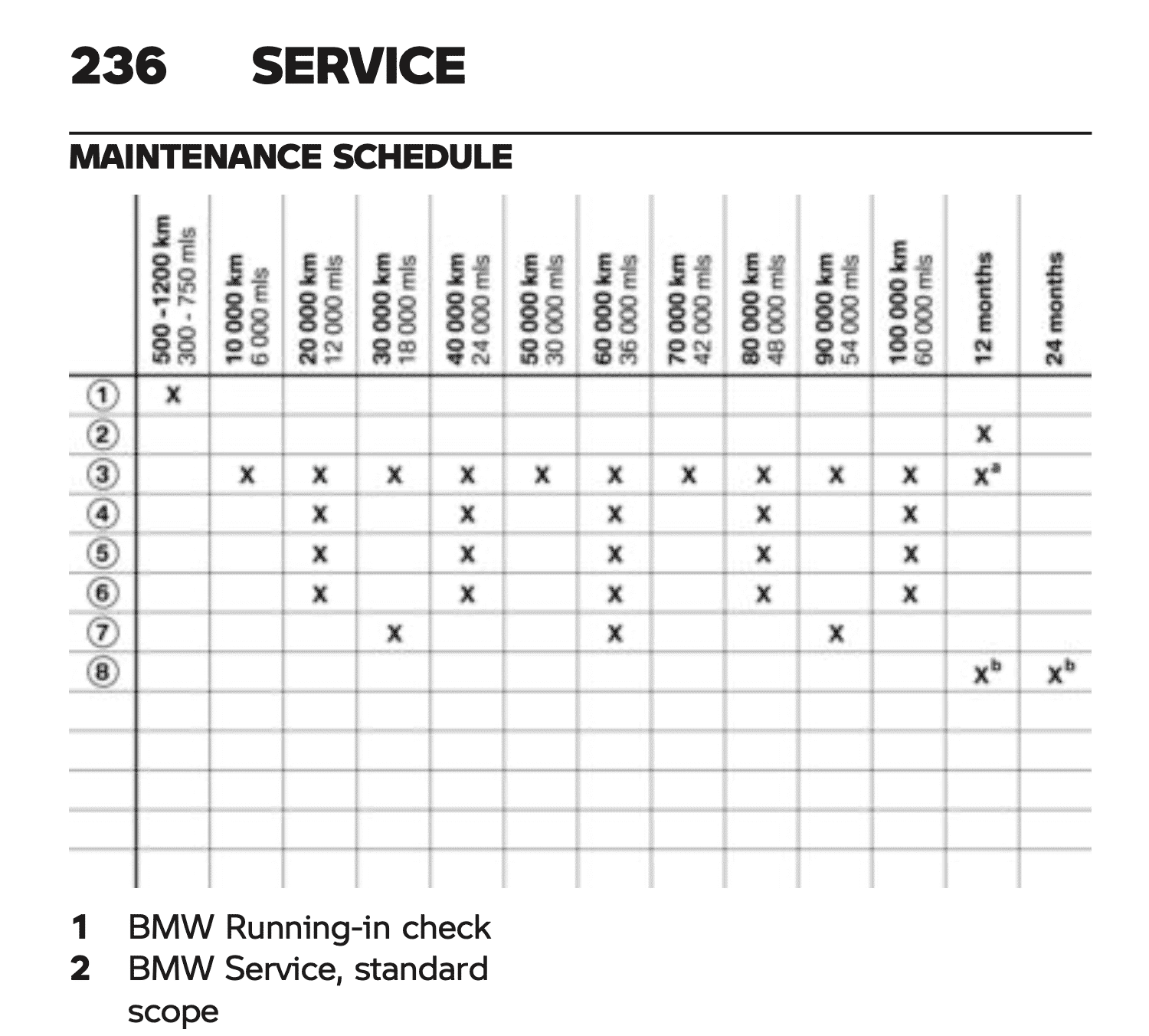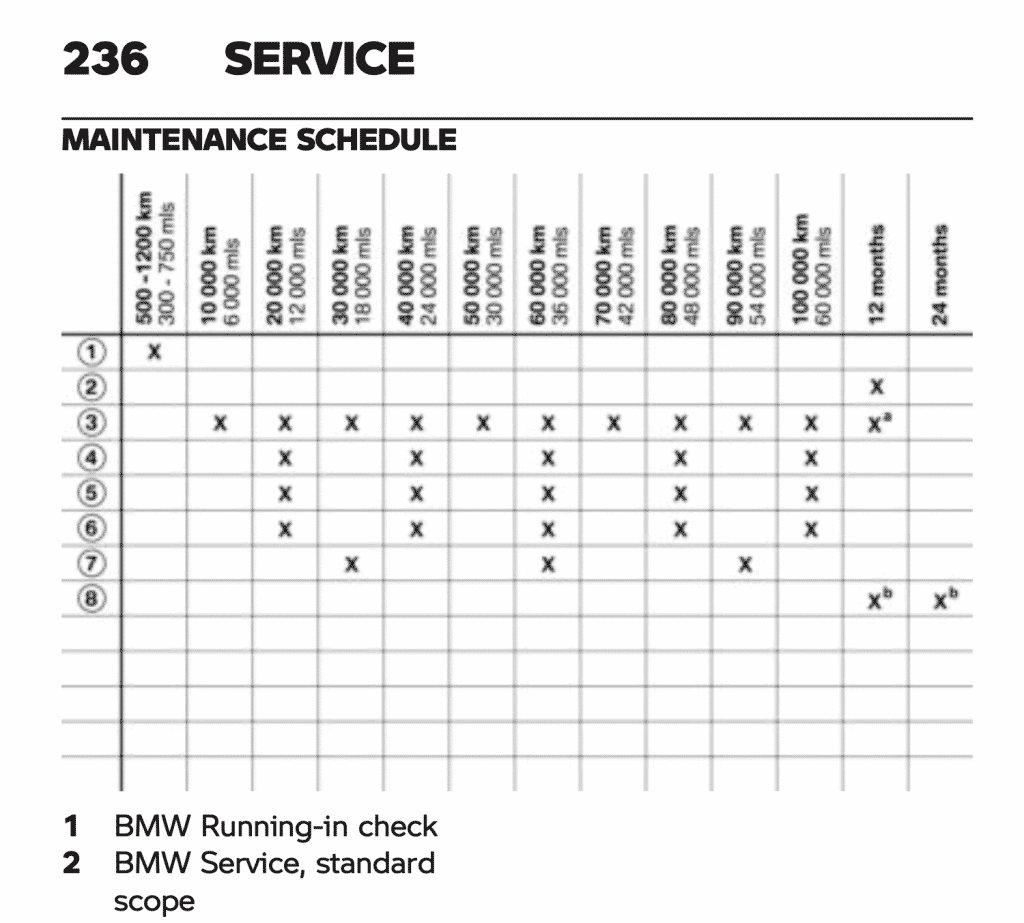 You can download the manual for the bike directly from BMW Motorrad here.