Motorcycle Consumables — Best Oils, Fluids, and Lubricants
When maintaining any motorcycle, people often go to groups and forums with the same questions about motorcycle consumables:
What's the best oil to use?
What are the best tyres to use?
What clutch/brake oil should I use?
What brake pads?
What spark plugs?
And so on.
Some of these answers are engine- or motorcycle-specific. For example, I wouldn't suggest the same tyres for a Yamaha R1 as I would for a Ducati Monster, nor would I suggest the same set of tyres for two people riding an R1 if one's planning on touring and the other is planning on building a track weapon.
This post was originally published on October 18, 2020, but has since been considerably updated with more detail.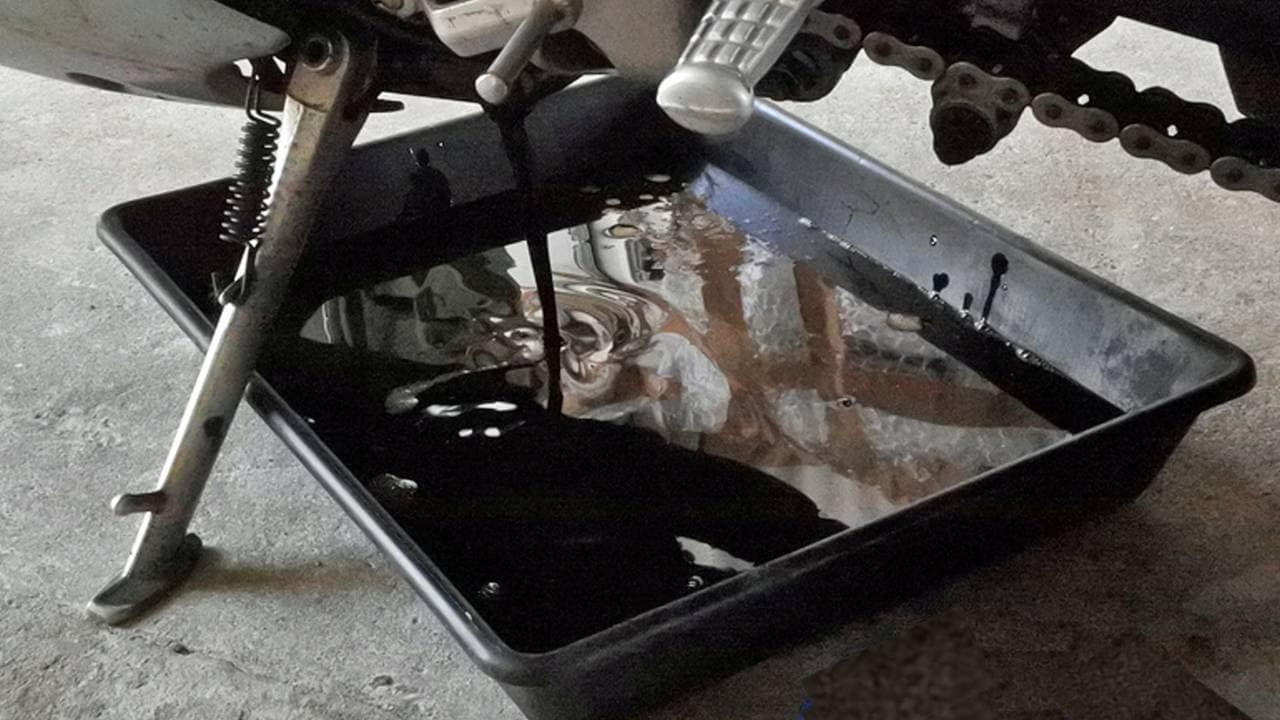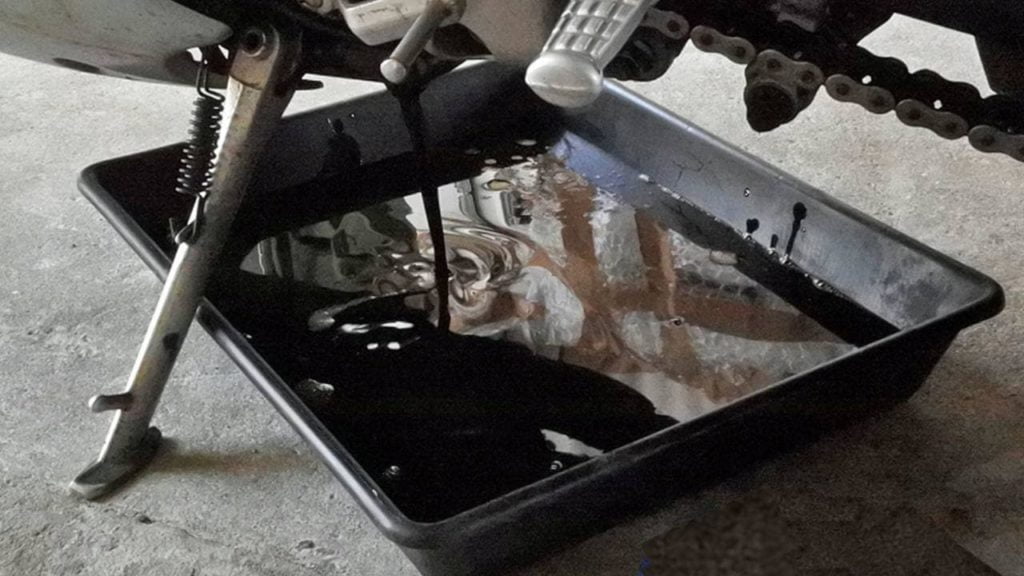 But since motorcycle oils, clutch fluids, cable cleaners and so on can be used on pretty much ANY motorcycle, I wanted to catalogue them here, so you can have a one-stop shop for the best consumables to buy for your motorcycle
Summary — Motorcycle Consumables
The following are the motorcycle consumables I recommend for nearly every motorcycle.
Motorcycle Chain lubricant
Another one to not over-think.
If you have a chain drive, you need to lubricate your chain every 500 miles/800 kms, or more often if you drive in dirty or wet conditions. (Make sure you have a good brush to clean your chain, too — one of our recommended motorcycle maintenance tools.)
Motul is a well-respected brand, and their chain lube is effective, non-messy, and affordable.
Motorcycle Oil — 10W-40 Synthetic
The recommended motorcycle oils for any motorcycle varies, although they generally recommend something like 10W-40 Synthetic (and I've read a lot of manuals).
The exact weight recommended depends less on the motorcycle and more on the climate. If it goes well below freezing, a slightly different (more expensive) weight might be more useful.
From the Kawasaki manual: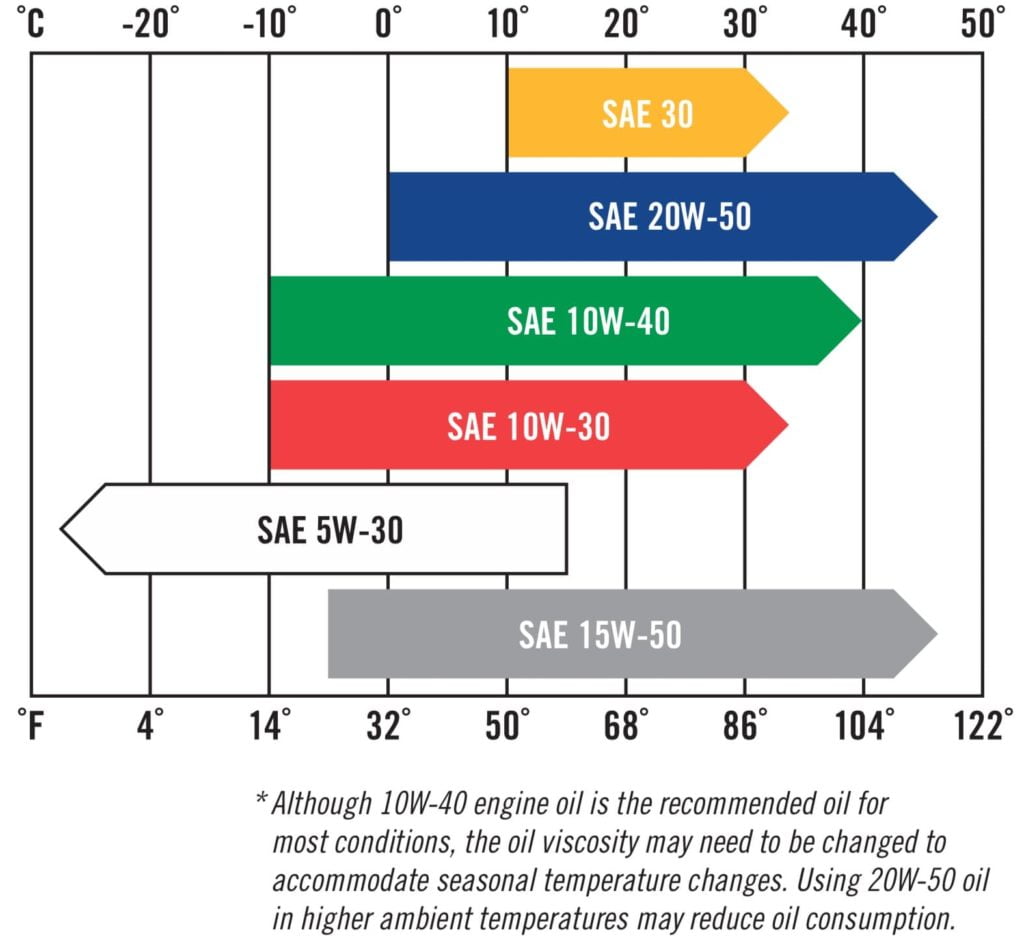 And from the Triumph manual: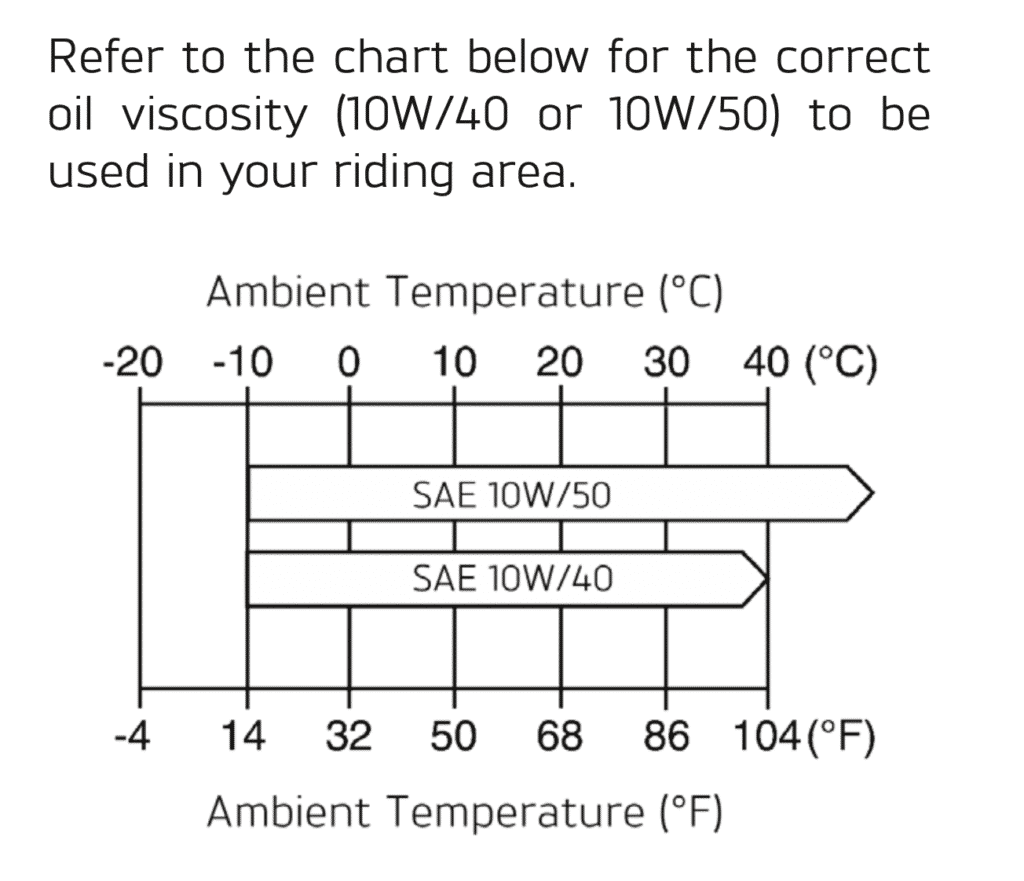 Nonetheless, here are a few of the motorcycle oils I recommend over and over and over.
Yamalube 10W40 — Recommended for Yamaha motorcycles, but in general a great, affordable oil. Safe for Hondas, I'm pretty sure. Not recommended for your KTM (j/k)
Castrol 10W40 synthetic — Much more expensive, but a brand more well-known for oils than machines that use oil. (But is it better?)
Brake Fluid/Clutch fluid — Dot 4
Every single manual I've seen says use "DOT 4" brake fluid for brakes, and for clutches if you have a hydraulic clutch. (i.e. not a clutch cable).
Castrol is a name brand, and this is quality brake fluid that won't let you down.
Note: In theory, every time you do your brake fluids, you're supposed to have a new container, even though there's no way you'd use a whole container every time you do your brakes/clutch (unless you waste a lot). It's only $10, though.
Motorcycle Grease — Valvolin e
Grease? Gross!
You actually use grease quite a lot in motorcycles. Aside from it just being a great way of removing squeaks on old bikes, a lot of the bike is meant to be greased and often isn't — steering head, wheel bearings, and other parts.
I recommend this cost-effective but very effective Valvoline grease.
Grease is cheap and it's way more effective than using whatever other oil you have handy (WD-40 is not a lubricant!)
Engine Coolant — 50/50 Ethylene Glycol
Do you have a water-cooled engine? Then you need coolant!
You do NOT need to over-think coolant. Pretty much EVERY manual I've seen says "use an ethylene-glycol blend" and they pretty much all recommend 50/50 mix.
You can either buy pre-mix, or mix it yourself if you feel vaguely adventurous (but why bother? And also, you would have to find de-mineralised water and do it in a bucket). Basically, buy pre-mix.
If you want, you can use Engine Ice. Many people say it keeps their engines' reported temperatures lower. But check local street laws, and also track rules — sometimes only ethylene glycol is allowed because anything else is a safety hazard if it leaks onto the road (if you crash).
Motorcycle Cable Lubricant
If you have a clutch cable (and not hydraulic a clutch line), then you need to lubricate it every so often.
You can actually use any kind of lubricant here, but I find that cable lubricant penetrates more.
Another one to not over-think. It's very cheap, and awesome insurance.